True dialogue requires the recognition of the other in both their uniqueness and their differentness.
(Alassane Ndaw, African philosopher, 1922-2013, Translation from French)
Quick overview in facts and figures
Doua Thiam has lived in Germany for more than 30 years and has now returned to Dakar to establish a cleaning business.
Babakar Segnane, a senegalese farmer, came to Prien am Chiemsee in 2015. In November 2017, he returned to Senegal, where he established his own farming business.
Felix Fred, a ornamental blacksmith from Nigeria, came to Germany in 2015 and returned to Benin City in October 2019.
Are you interested in workshops or counselling?
We are happy to give advice to other local communities and volunteers that plan return projects for West African countries.
If requested, we offer presentations and workshops on these topics.
Please contact us under info@vision-yamale.de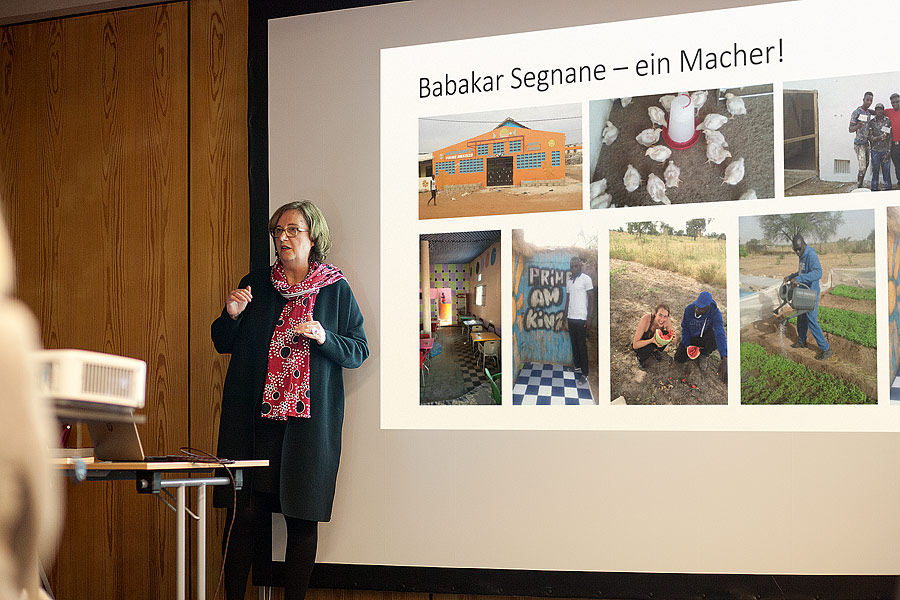 Das könnte Sie ebenfalls interessieren:
Die Frankfurter Allgemeine Zeitung hat im Rahmen ihres Projektes "Race to Feed the World" auch Babakar Segnane begleitet. Sowohl bei seinen letzten Momenten in Deutschland als auch bei seinem Neuanfang im Senegal. Das komplette Projekt finden Sie auf den Seiten der FAZ.
Helke Fussell besucht Babakar 2018 im Senegal um die Projektfortschritte zu betrachten.
(Videobeitrag zum Artikel in der FAZ von Caspar Schwietering)
Babakar Segnane möchte den Menschen in seinem Dorf helfen, so wie ihm die Deutschen geholfen haben. Denn für ihn ist besonders eines wichtig: Entwicklung für alle.
(Videobeitrag zum Artikel in der FAZ von Caspar Schwietering)