Project: Establishing an auto repair shop

Starting point in Germany: Wasserburg-Babensham

His mission: Increasing safety standards, creating workplaces

Return: Autumn 2020

Current status:
Funding comleted
Efe Osas returned to Nigeria in Autumn of 2020, where he operates a auto repair shop by now. He had met Felix Fred, the returnee from Prien, at a Social Impact business plan class in Munich. This is how he got to know Vision Yamalé. Subsequently, our association activated the supporters' group in Babensham to help with Efe's return.
Efe Osas had been a self-employed auto mechanic in Benin City. Since his tools were no longer working and outdated and his technical know-how was insufficient, he had to invest into the future. However, to be able do this, he needed funds which he did not have. That is why he decided to go to Europe. His journey finally ended in a large shelter in Babensham. He had no permission to work but received "money for food and board" instead as he described it. He lived economically, sent money home and enabled his wife to do an accountancy training. He could also finance his co-worker's further training in new auto technologies.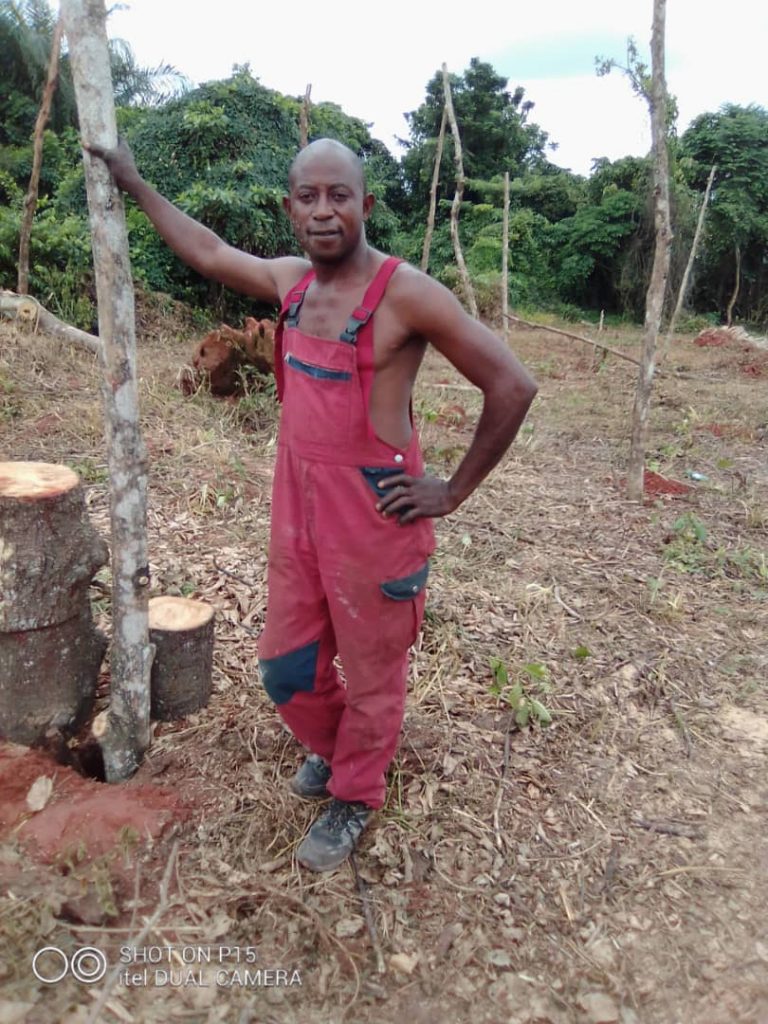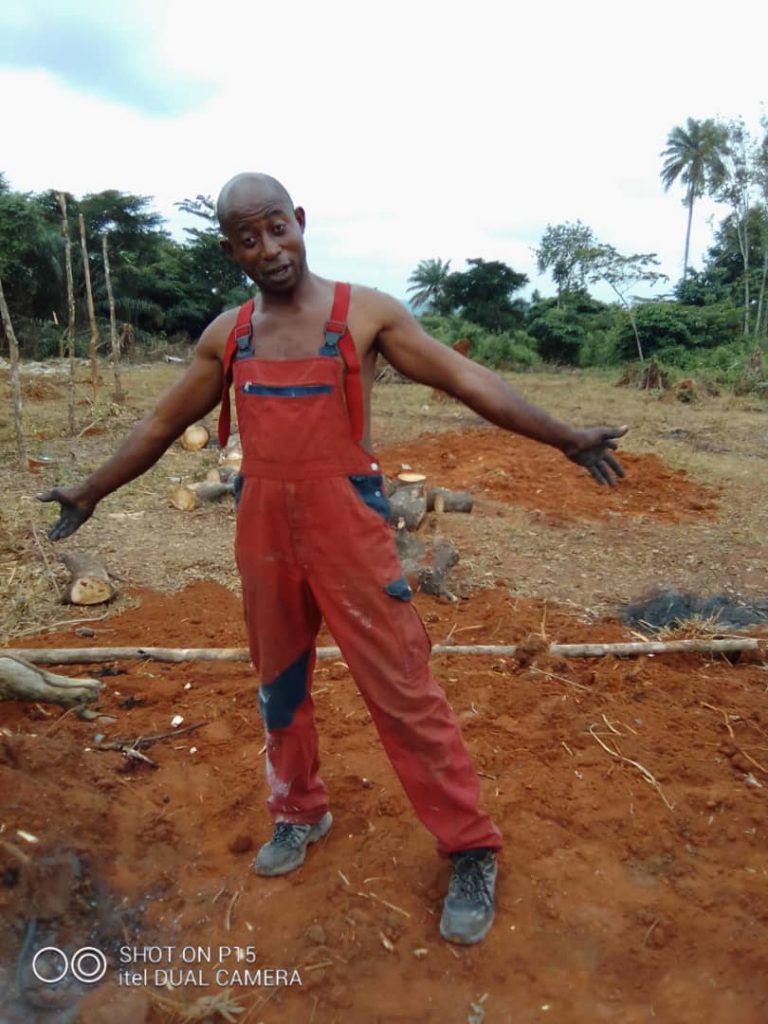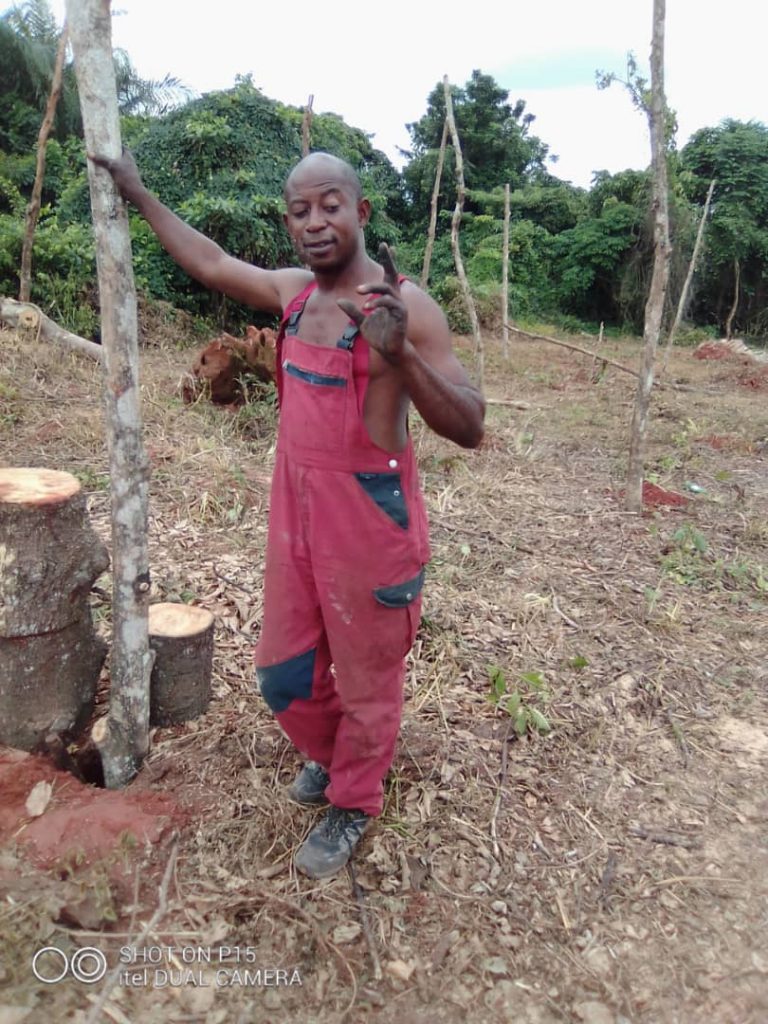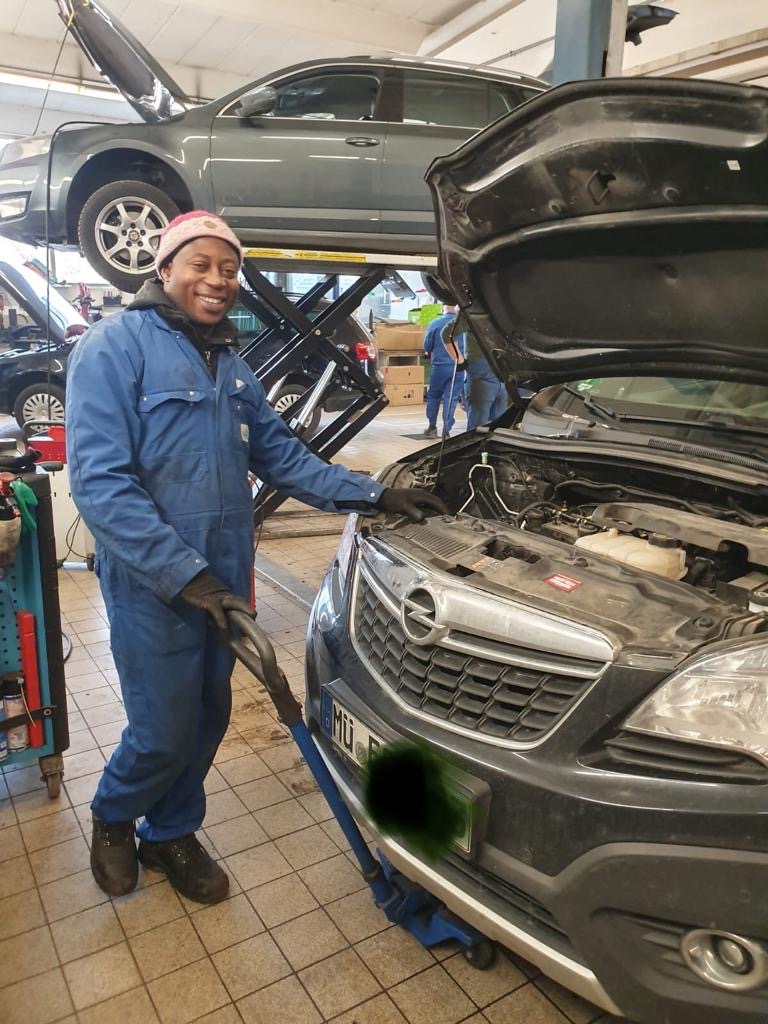 Efe always tells us that his special tools from Germany were the greatest treasure of his life – his guarantee for success as an auto mechanic. When he purchased his premise and built his auto repair shop, there was only enough money for a simple carport. At night, he brought his tools home with him, because he couldn't store them safely in his repair shop. Or he slept outside the shop with a friend to protect the tools. He long discussed what would be the best solution for this problem. A container? A hut? What could be funded with the existing money. Then, we received pictures of a small room under construction. Efe had done the job properly. We helped with the funding for his solution. Hopefully, his tools are now protected and he can sleep soundly again.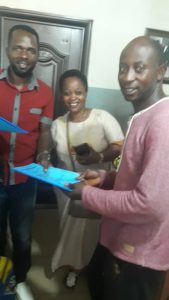 The corner stone for a successful business has been laid. Thanks to the commitment of Mr Roland Nwaho of Idia Renaissance, Efe could afford to buy a parcel of land with funds from the European promotional programme "Errin". Roland Nwaho also took care of legal aspects to establish a secure legal basis.
In Nigeria, it is risky to build a business on leased land. Often times, landowners retroactively raise the lease many times over, or they terminate the lease agreement in order to take over the business themselves.
Both Efe and we are very happy that he now has his own parcel of land. Efe has started to clear the premises and is going to build a work shop where he can work and store his tools.
Container with tools arrives in Nigeria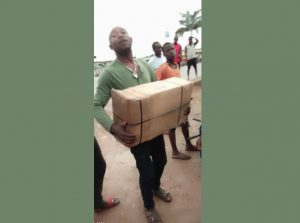 SOMIC donated tools
A generous donation by the company SOMIC Verpackungsmaschinen GmbH & Co. from Amerang builds the base for Efe's auto repair shop in Benin City.
The donated machines and tools were shipped via container from Germany to Nigeria. The goods travelled for a long time and were delayed even further by the COVID-19 pandemic. The risk of infection is high for people aboard, not only on cruise ships but also on cargo ships. Therefore, many ships initially stayed in the harbour.
When the ship with the tool container finally entered the Nigerian harbour city Lagos, the unloading took a long time as well.