UBUNTU LEADERS ACADEMY PRIEN
Germany
February 16 und 17 2023: Train the Trainer
February 20 – 24 2023: Ubuntu Leaders Training
Prien am Chiemsee
Evangelische Kirche / Protestant Church
UBUNTU LEADERS ACADEMY PRIEN
Germany
February 16 and 17 2023: Train the Trainer
February 20 – 24 2023: Ubuntu Leaders Training
Evangelische Kirche / Protestant Church in Prien am Chiemsee
The African philosophy of humanity, which most African children are taught from an early age, has become known worldwide through Nelson Mandela. This teaching of fairness and human connection is more relevant and necessary than ever in our times of rapid change.
We set out to track down Ubuntu. We found the Ubuntu Leaders Academy in Portugal, which has developed a contemporary training methodology for the ancient African principle. And this training methodology is already going around the world. Funded by UN grants and in Europe through the Erasmus program, the Ubuntu Leaders Academy has already been disseminated online in 190 countries and has taken place as live training in 17 countries.
For Vision Yamalé, the Ubuntu Leadership Training creates a clear value basis for the support of our projects in Africa. But the Ubuntu principles are also an enrichment for our cooperation in Germany. We decided to bring Ubuntu to Germany. The response and the interest are great.
February 16 and 17 2023: Train the Trainer
Evangelische Kirche in Prien am Chiemsee
→ 15 Participants (only a few places available)
February 20 – 24 2023: Ubuntu Leaders Training
Evangelische Kirche in Prien am Chiemsee
→ 30 Participants (plus 15 trainers)
The training will be in English.
The trainers are from Portugal and Brazil. (Click here to get more information about the brazilian trainer Eduardo Seidenthal)
Food will be provided.
You will be introduced to the basics of the Ubuntu philosophy. You will also get an overview of how Nelson Mandela used and shaped this approach to life in his struggle against apartheid.
Focus
Self confidence
Self-awareness
Resilience
Empathy
Service
We invite you to get involved with Ubuntu. We recommend the following videos to get you in the mood:
of the Ubuntu Leaders Academy Germany
18.02.2023, 19:30, Chiemseesaal Prien
19.02.2023, 09:30, evangelische Kirche Prien
19.02.2023, 11:15, Mike's Kino Prien
Saturday, February 18 2023, 
From 6:30 pm finest african streetfood
7:30 pm Concert
Chiemsee Saal
Prien am Chiemsee
Alte Rathausstr. 11 
Saturday, February 18 2023, 
6:30 pm finest african streetfood
7:30 pm Concert
Chiemsee Saal
Prien am Chiemsee
Alte Rathausstr. 11 
Senegalese singer, songwriter and percussionist Heavy Man Ibou brings West African music at its finest to the stages of the world. The charismatic musician has no need to shy away from comparisons with better-known colleagues such as Youssou N`Dour.
Born in 1973 in Rosso on the border river between Mauritania and Senegal into a family of griots (singers, poets, instrumentalists, storytellers), Heavy Man Ibou today combines in his own music not only traditional and modern African music styles (Mbalax, Jaguar, Zouk, Afrobeat) with African-American soul, gospel, folk, reggae and R'n'B as well as a breeze of Latino sounds, he also sings in several languages: Wolof, Lingala, French English, German.
In his native country Senegal he worked together with the guitarist of Orchestre Baobab, with Ombre Zion, True Waz, Shaqtad. In 2000 he won the competition of the festival "La Roue des Concerts" in Mauritania, in 2005 he was considered one of the best acts of the festival "Africa Coeur". In 2015, "Nouvelle Ère" was released in Dakar as the first album under his own name.
In Europe, Heavy Man Ibou performs with his German band Xarrittyii (friends) from Chiemgau, consisting of Thomas Kraus (guitars, flute), Philip Wipfler (electric bass, double bass), Stefan Weissleder (keyboards) and Wolfgang "Woody" Klausner (drums, percussion). www.heavymanibou.com.
Advance ticket sales at €19.50 at Ticketbüro Prien, tel. 08051 965660 and ticketservice@tourismus.prien.de. Children up to and including 12 years are free, but need a ticket. Young people up to 17 years pay 12 €.
The concert takes place in the context of the UBUNTU week in Prien. 
Tickets at the box office: 22 €
Drinks will be sold by Vision Yamalé e.V. and catering will be provided by Landgasthof Hittenkirchen with the finest African street food from 6.30 pm.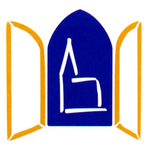 Sunday, February 19 2023, 9:30 am
Evangelische Kirche Prien am Chiemsee
Kirchenweg 13

Confidence and joy in turbulent times
Once a month we invite you to Café Touba in the beautiful premises of the ev. parish Prien.
The Senegalese Café Touba with its fruity-peppery taste is not only a special taste experience, but it also stands for the idea of freedom and the revolt against economic exploitation.
Our international Pop-Up Café offers space for exciting encounters. We report on current projects and put upcoming decisions up for discussion.
Questions, ideas and wishes are welcome in our dialogue room.
We look forward to seeing you!
The next date will be announced shortly.
Interesse an einem Praktikum bei Vision Yamalé?
Wir suchen zum nächstmöglichen Zeitpunkt einen Praktikanten (m/w/d).
Die Arbeit bei Vision Yamalé ist sehr vielfältig.
Als Praktikant*in hast du bei uns daher die Möglichkeit, in den verschiedensten Bereichen tätig zu sein.
Bei Interesse wende dich gerne an h.fussell@vision-yamale.de
MÖGLICHE AUFGABEN:
Betreuung unserer Website
Social Media
Organisation von Events
Mitwirkung bei Projektplanung- und Betreuung
Redaktionelle Textarbeit
Fotografie/Film/Design
Übersetzung
WAS DU MITBRINGEN SOLLTEST:
Interesse an den Themen Westafrika (Senegal, Gambia, Nigeria) und Rückkehrprojekte
Offenheit für Neues
Affinität zu Social Media
Sicherer Umgang mit Office-Anwendungen
Ggf. Umgang mit WordPress
Sprachkenntnisse in Englisch und/oder Französisch
WIR BIETEN DIR:
Flexibler Starttermin
Flexible Arbeitszeiten (Homeoffice möglich)
Abwechslungsreiche Tätigkeiten
Einbindung in die Vereinsarbeit
Arbeiten im Team oder selbständig mit persönlichem Feedback
Mission: Joy - Zuversicht und Freude in bewegten Zeiten