Babensham/Wasserburg: Efe returns to Nigeria
Efe Osas met Felix Fred, the returnee from Prien, at a Social Impact business plan class in Munich. This is how he got to know Vision Yamalé. Subsequently, our association activated the supporters' group in Babensham to help with Efe's return.
Investing into the future
Efe Osas had been a self-employed auto mechanic in Benin City. Since his tools were no longer working and outdated and his technical know-how was insufficient, he had to invest into the future. However, to be able do this, he needed funds which he did not have. That is why he decided to go to Europe. His journey finally ended in a large shelter in Babensham. He had no permission to work but received "money for food and board" instead as he described it. He lived economically, sent money home and enabled his wife to do an accountancy training. He could also finance his co-worker's further training in new auto technologies.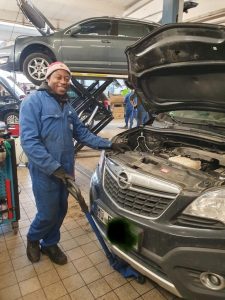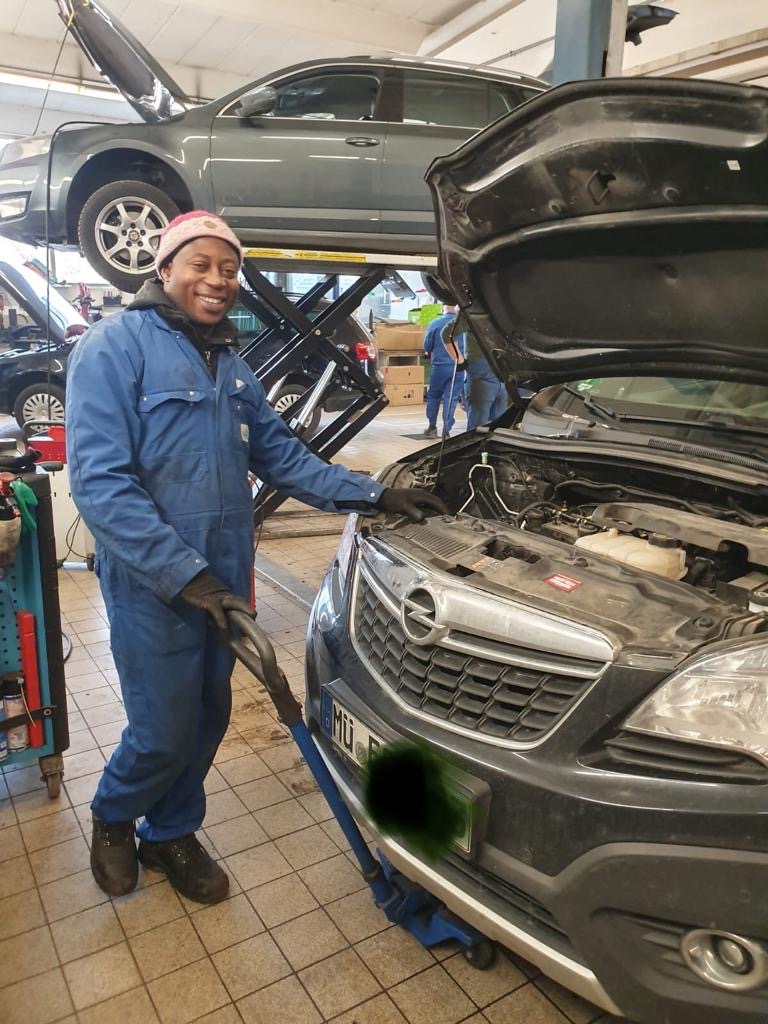 Return with prospect
When his asylum application was rejected, Efe started to plan his return. Committed people of the Babensham supporters' group organised a work placement at an auto repair shop, where he enthusiastically furthered his knowledge. The departure from Germany had to be very quick to pre-empt the deportation.